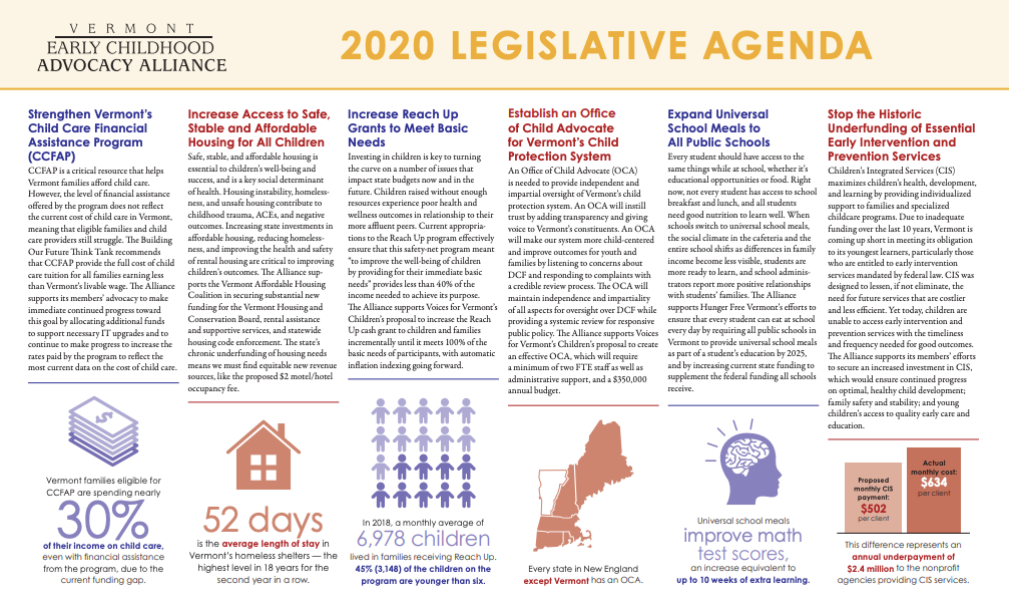 2021 Legislative Agenda Process Open
We're excited to announce that the Alliance is accepting applications for our 2021 Legislative Agenda.
The Alliance's annual Legislative Agenda is crafted in partnership with organizations advocating for state-level policy changes to improve the lives of young children and families. The Legislative Agenda typically features a broad range of health, safety, food security, economic security, and early care and education initiatives supported by Alliance members.
Inclusion on the Alliance's Legislative Agenda comes with many benefits, including:
Advocacy, communications, outreach, strategy, and other assistance from Alliance staff;

Increased issue visibility, including a feature at the Early Childhood Day at the Legislature; and

Support from the Alliance's coalition of early childhood community members.
The deadline for submissions is Monday, November 16 at 12:00 pm. Visit the Alliance website for more information and to download the application documents.
For further assistance, contact Matt Levin, Alliance Executive Director, at 802-229-4281 or matt@vecaa.org.
Are you interested in applying, but don't know where to start? The Alliance will hold open office hours to answer questions about the Agenda-setting process and support applicants in completing the Legislative Agenda application. You can register for one of these sessions here.
RSVP for the Alliance Equity Discussion Group – October 15 and 16
Many early childhood community members have renewed their personal and professional commitment to antiracism and diversity, equity, and inclusion – and want to engage in sustained learning. To support this, the Vermont Early Childhood Advocacy Alliance and its partners are convening a monthly, salon-style Equity Discussion Group via Zoom.
In October, Building Bright Futures and the Alliance will be co-facilitating two discussion sessions at 6:00 pm-7:00 pm on Thursday, October 15 and 1:00 pm-2:00 pm on Friday, October 16. Building Bright Futures staff will present on how they incorporate diversity, equity, and inclusion principles into their work – and participants will share their reflections and questions with their peers in an open collective learning environment.
Please RSVP to Alliance Public Engagement Director Charlie Gliserman at charlie@vecaa.org by 5:00 pm on Wednesday, October 14. We look forward to seeing you there!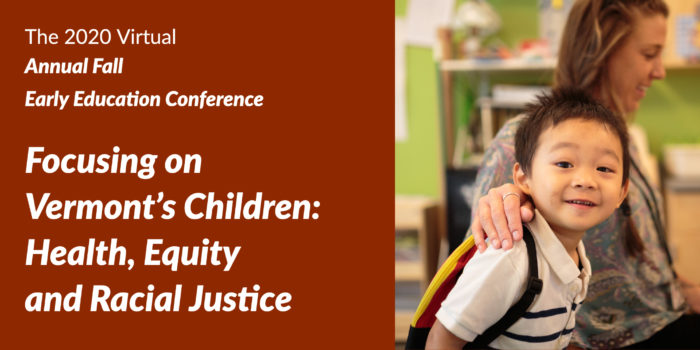 Register for the VTAEYC Fall Conference
Registration is now open for the Vermont Association for the Education of Young Children (VTAEYC) Fall Conference! This two-part virtual event will take place on October 28 and 29 and November 2 and 5.
Visit the VTAEYC website for more information and to register.