The Alliance's weekly newsletter includes policy updates, legislative news, and events related to the Alliance's Legislative Agenda. Stay informed by checking the Alliance's Facebook page. To share early childhood advocacy news with the Alliance to be included in future updates, email Sarah Galbraith at sarah@vecaa.org.
Leahy Announces a Boost for Farm to School
Senator Patrick Leahy joined state officials and advocates for Vermont's Farm to School and Early Education programs in an observation of national Farm to School Month on October 10 at the St. Albans Town Educational Center, where many students enjoy meals that include local food.
He announced two federal grants totaling $300,000 that have been awarded to Vermont farm to school programs that will help expand access to fresh, nutritious local food for schools and early education centers. The grants will focus on Franklin, Grand Isle, Caledonia, and Orange counties.
In his remarks, Sen. Leahy noted that good nutrition has a lifelong impact and that programming like Vermont's should be expanded throughout the country.
Alliance partners working on this issue in the State House include Vermont FEED, Hunger Free Vermont, and the Vermont Farm to School Network.
See a news story and video from the day on the WCAX website.
Public Policy Resources on the Alliance website
As early childhood advocates prepare for the release of the Alliance's 2020 Legislative Agenda and the upcoming legislative session, there are a number of resources that can be helpful. These include the national ranking of child well-being, reported in the 2019 Kids Count Data Book, with Vermont-specific findings summarized by Voices for Vermont's Children; the cost of housing, reported in Out of Reach: The High Cost of Living and summarized by the Vermont Affordable Housing Coalition; and the annual report card for Vermont's children and families in the Building Bright Futures report, How are Vermont's Young Children and Families? These and other public policy resources can be found together in the dropdown menu called Legislative Agenda on the Alliance's website.
State House Closed for Repairs 10/28 – 11/18
The State House will be closed beginning Oct. 28 to allow for major repairs to the building's electrical system. It is expected to reopen around Nov. 18.
During that time, staff offices will be relocated to the National Life complex. Meetings normally held in the building are being relocated, with information posted on the legislature's Scheduled Committee Meetings webpage.
For more information, contact the Sergeant at Arms' office at 802-828-2228.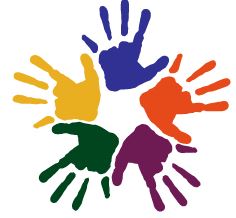 Alliance Members Working Together – Join Us!
Early childhood organizations, professionals, providers, parents, and employers are working together to improve the lives of Vermont's young children, families and the early childhood workforce. As members of the Vermont Early Childhood Advocacy Alliance, these advocates are working to advance a shared early childhood Legislative Agenda using a Collective Impact organizational framework.
The Alliance's 2019 annual membership cycle is underway – renew your membership or join as an individual, organization, or business today!
Check the Alliance website to see if you or your organization is a 2019 member.
The Vermont Early Childhood Advocacy Alliance is a statewide coalition formed in 2000 of early childhood professionals, parents, organizations, businesses, and strategic partners committed to improving public policies that impact young children between birth and age eight in the areas of health, safety, food security, economic security, and early care and education.
The Alliance crafts an annual Legislative Agenda in partnership with early childhood organizations, provides year-round advocacy support, and facilitates meaningful interactions with policymakers at key times during the decision making process.
15 State Street | Montpelier , Vermont 05602
The Vermont Early Childhood Advocacy Alliance is a program of the Vermont Community Loan Fund.