The Alliance's weekly newsletter includes policy updates, legislative news, and events related to the Alliance's Legislative Agenda. Stay informed by checking the Alliance's Facebook page. To share early childhood advocacy news with the Alliance to be included in future updates, email Sarah Galbraith at sarah@vecaa.org.
BBF Announces Universal PreK Regional Forums
Building Bright Futures Regional Councils and partners are hosting forums convening stakeholders invested in improving pre-k ahead of the 2020 Legislative Session. Regional forums will complement the PreK report prepared by the Education Development Center and Childcare Demand Study, to deepen understanding of the landscape of Vermont Universal PreK (UPK) administration, partnerships, and systems.
The Forums will gather input to highlight best practices, share approaches that are working in different regions and also outline persistent barriers to successful UPK administration.

Click on the link above for information on the forums, and stay tuned for additional opportunities to provide input as this information gathering process continues.
Hunger Free VT Hiring for Early Childhood Outreach
Hunger Free Vermont is hiring for a Child Nutrition Initiatives Specialist. This position is part of their Child Nutrition Team, and will work to strengthen meal programs in early childhood settings and assist schools in building upon their vision to realize the full benefits of equitable and sustainable school meals programs. The position will work directly with both statewide partners in the early childhood field and with child care providers.
To find out more about this position and how to apply, please visit the HFV website. Applications are being reviewed as they arrive, and the position will be closed when filled.
Alliance Hiring for Communications and Events Coordinator
The Alliance is seeking a Communications and Events Coordinator to support coalition-building, outreach, and membership management strategies that advance our mission. The responsibilities for this newly created position are to develop, maintain, and coordinate content and delivery for the Alliance's advocacy communications and online community; coordinate Early Childhood Day at the Legislature and the Annual Membership Meeting; and diversify and strengthen membership.
Visit the Alliance website to read the full job description and find application instructions. Applications are due on October 29.

Alliance Steering Committee October Meeting Recap
The Alliance Steering Committee met in Montpelier on October 17, and welcomed several new members to the leadership group (see the Alliance website for an updated roster). Committee members reviewed proposals for the 2020 Legislative Agenda, and reached preliminary consensus on the 12 issues to be included on the upcoming agenda – stay tuned for the official release later this fall. The group also reviewed and approved the Alliance's 2020 budget and continued their work on diversity, equity, and inclusion, which focused on a viewing of an excerpt from the video "I am from here." The video features testimonials from students, parents, educators, and school administrators on racism in Vermont schools.
Stay tuned to the Alliance website for approved minutes from this meeting, or visit the link to read minutes from previous meetings.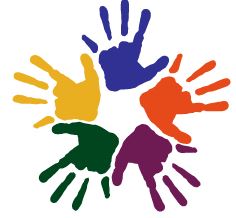 Alliance Members Working Together – Join Us!
Early childhood organizations, professionals, providers, parents, and employers are working together to improve the lives of Vermont's young children, families and the early childhood workforce. As members of the Vermont Early Childhood Advocacy Alliance, these advocates are working to advance a shared early childhood Legislative Agenda using a Collective Impact organizational framework.
The Alliance's 2019 annual membership cycle is underway – renew your membership or join as an individual, organization, or business today!
Check the Alliance website to see if you or your organization is a 2019 member.
The Vermont Early Childhood Advocacy Alliance is a statewide coalition formed in 2000 of early childhood professionals, parents, organizations, businesses, and strategic partners committed to improving public policies that impact young children between birth and age eight in the areas of health, safety, food security, economic security, and early care and education.
The Alliance crafts an annual Legislative Agenda in partnership with early childhood organizations, provides year-round advocacy support, and facilitates meaningful interactions with policymakers at key times during the decision making process.
15 State Street | Montpelier , Vermont 05602
The Vermont Early Childhood Advocacy Alliance is a program of the Vermont Community Loan Fund.