The Alliance's weekly newsletter includes policy updates, legislative news, and events related to the Alliance's Legislative Agenda. Stay informed by checking the Alliance's Facebook page. To share early childhood advocacy news with the Alliance to be included in future updates, email Sarah Galbraith at sarah@vecaa.org.
BBF Regional Council Meetings: '20 Legislative Agenda Reviews and Advocacy Trainings
In the coming weeks, Alliance Executive Director Matt Levin and Public Engagement Director Charlie Gliserman will offer advocacy trainings and reviews of the Alliance's 2020 Legislative Agenda at Building Bright Futures Regional Council meetings. While some of these presentations are in the planning stages, the following have been scheduled:
Caledonia/South Essex Region: Monday, November 18, 5:30-730p, St. Johnsbury
Orleans/North Essex Region: Monday, December 2, 1:00-2:30p, Newport
Franklin/Grand Isle Region: Thursday, December 19, 1:00-3:00p, St. Albans
For more information on these presentations or to schedule an advocacy training at your organization, contact the Alliance's Public Engagement Director Charlie Gliserman at charlie@vecaa.org or (802) 595-9913.
Speakers for Voices' 11/6 Conference Announced
Voices for Vermont's Children has released the list of speakers to be featured at their upcoming annual conference, titled "Just Systems and Thriving Communities, for Every Child and Youth."
The keynote will be delivered by Keith Catone, who is executive director of the Center for Youth and Community Leadership in Education (CYCLE) at Roger Williams University. Keith co-founded the New York Collective of Radical Educators, a citywide grassroots teacher activist group, while teaching high school social studies in the Bronx. His topic will be, "Getting to the Root of Injustice: Organizing for Transformation"
Other speakers at the November 6th event in Montpelier include former State Rep. Kiah Morris, Bruce Lesley of the First Focus and the Child Poverty Action Group, and State Rep. Emilie Kornheiser.
Visit the conference website to register.
Save the Date for Early Childhood Day at the Legislature – 3/11/2020
Mark your calendars for the 2020 Early Childhood Day at the Legislature on Wednesday, March 11. This inspiring annual day of advocacy, education, and networking is co-hosted by the Vermont Early Childhood Advocacy Alliance, Let's Grow Kids, and Building Bright Futures, and co-sponsored by funders, agencies, organizations, providers, and businesses.
The day will include early childhood issue workshops, facilitated lunch with legislators, guided state house tours, and a rally on the State House lawn organized by Let's Grow Kids (click the link to be directed to LGK's website for more info on the rally).
Save the date and stay tuned to the Alliance's newsletters, Facebook page, and website for more details!
If you are interested in sponsoring ECDL, please contact Charlie Gliserman at charlie@vecaa.org. Sponsorship is a great way to show your support to hundreds of early childhood professionals, parents, employers, and policymakers.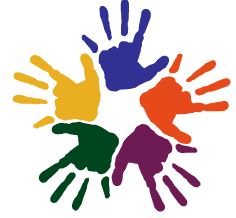 Alliance Members Working Together – Join Us!
Early childhood organizations, professionals, providers, parents, and employers are working together to improve the lives of Vermont's young children, families and the early childhood workforce. As members of the Vermont Early Childhood Advocacy Alliance, these advocates are working to advance a shared early childhood Legislative Agenda using a Collective Impact organizational framework.
The Alliance's 2019 annual membership cycle is underway – renew your membership or join as an individual, organization, or business today!
Check the Alliance website to see if you or your organization is a 2019 member.
The Vermont Early Childhood Advocacy Alliance is a statewide coalition formed in 2000 of early childhood professionals, parents, organizations, businesses, and strategic partners committed to improving public policies that impact young children between birth and age eight in the areas of health, safety, food security, economic security, and early care and education.
The Alliance crafts an annual Legislative Agenda in partnership with early childhood organizations, provides year-round advocacy support, and facilitates meaningful interactions with policymakers at key times during the decision making process.
15 State Street | Montpelier , Vermont 05602
The Vermont Early Childhood Advocacy Alliance is a program of the Vermont Community Loan Fund.