Office of Child Advocate
Continue reading for more information on this priority issue, including a legislative update, data and talking points, connections to the lead organizations and other partners, and advocacy tools.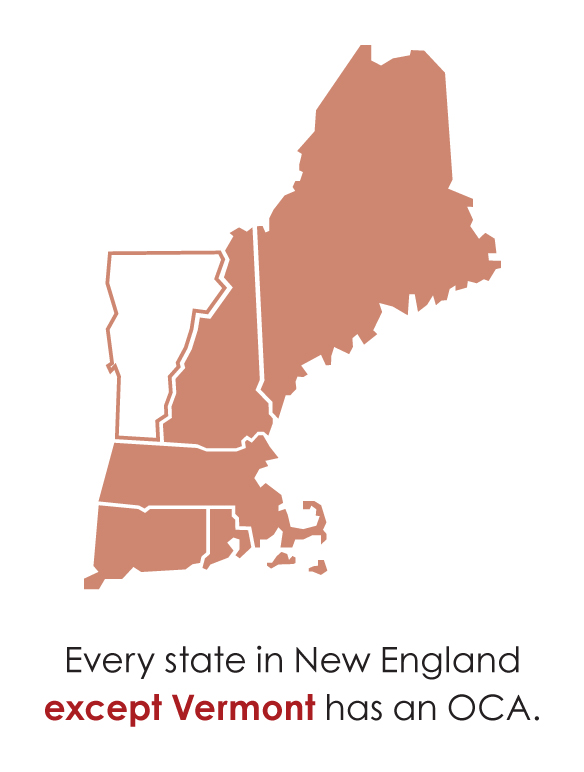 Legislative Update
The current Office of Child Advocate bill was referred to the House Human Services Committee. All parties saw it as an imperfect bill. While the need to create systemic oversight is clear, the best structure for Vermont has yet to be determined. On Wednesday, the committee decided to re-write the bill to task the Joint Legislative Child Protection Oversight Committee with resolving the outstanding policy questions and introducing legislation to create an Office of Child Advocate next year.
Forward progress is positive and this is a definitely a step forward. We thank the Human Services Committee for moving this concept in the right direction.
Data and Talking Points
Vermont consistently ranks among the highest rates of out-of-home placement in the United States, as well as having a higher than average rate of children being placed in two or more foster homes (39% in VT vs 35% nationally in 2016).

Low-income families in Vermont are much more likely to come in contact with the child protection system here, despite the fact that poverty is not an allowable cause for a child protection investigation.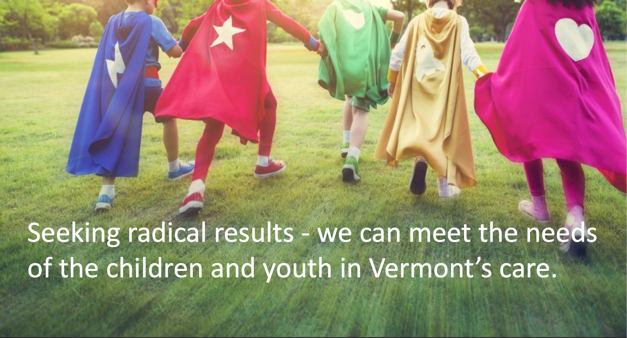 Oversight for the Child Protection System
Vermont is the only state in New England without an Office of Child Advocate. When it comes to child protection, we can't access the data we need to understand whether the system is working as intended, and the limited information we do have is worrisome at best. Without adequate tools and independent, objective oversight, we are setting everyone up to fail - especially children and youth, who often report that they feel their input isn't requested, valued, or considered in their process.
[T]he OCA has brought a much-needed spotlight to the work of the Division that has been missing for some time…I find the additional eyes and attention on the welfare of NH's children only to be a positive change.
-Kate LeBell, Safety Program Specialist, New Hampshire Division for Children, Youth & Families
LEAD ORGANIZATION:
Established in 1983, Voices for Vermont's Children (formerly Vermont Children's Forum) began as an informal alliance of human service and education advocates concerned about the status of children and youth in Vermont. Voices has evolved into a statewide membership organization of several hundred individuals and organizations. Voices addresses the full spectrum of child, youth and family issues – from child care and access to health care coverage for children and youth to juvenile justice and child welfare.
Resources and Advocacy Tools
Get Involved
Join the Voices for Vermont's Children email list.
Voices for Vermont's Children is gathering testimony in support of establishing an Office of Child Advocate (OCA), and we want to hear from you. Please consider sharing your experience with the child protection system or your support for an OCA through our web portal. We are especially interested in how an OCA might have intersected with your experience and led to more positive outcomes. If you'd rather share your story over the phone or in person, or if you have additional questions, please contact Amy Brady at amyb@voicesforvtkids.org, 802-239-6377

.
Schedule an Advocacy Training
Schedule an Alliance training for a group of early childhood professionals, providers, parents, or employers interested in strengthening their advocacy skills or learning more about the issues on the Alliance's Legislative Agenda. Be informed and ensure your voice is heard on issues impacting Vermont's young children and families.