Equity Through Access

–

Letter to Legislators on COVID-19 Response
The Alliance collaborated with community partners on a letter urging legislators to respond to the COVID-19 crisis in a way that promotes strength, resilience, and equity. Among other things, the letter raises questions for legislators to consider as they make policy and budgetary decisions related to COVID-19 response and recovery.
The COVID-19 crisis has brought unprecedented public health, social, racial, and economic challenges that are taking a toll of our communities, particularly the marginalized people that call Vermont home. As we turn towards recovery, we must keep these disparate effects at the forefront of our minds – to ensure that no Vermonters are left behind.
We look forward to working together, with the early childhood community and legislature, to create a more equitable Vermont.
Child/ Summer Care Restart Stipends
The Child Development Division has released information about Restart Stipends for child care and summer programs. To be eligible, programs must open by July 6, serve Vermont children, provide either half-day or full-day care, and be an organized group, such as a regulated child care program or a day camp. Stipends may be used to cover additional expenses directly related to COVID-19.
The deadline to request a Restart Stipend is this Friday, May 22. See more information and apply on the Department for Children and Families website.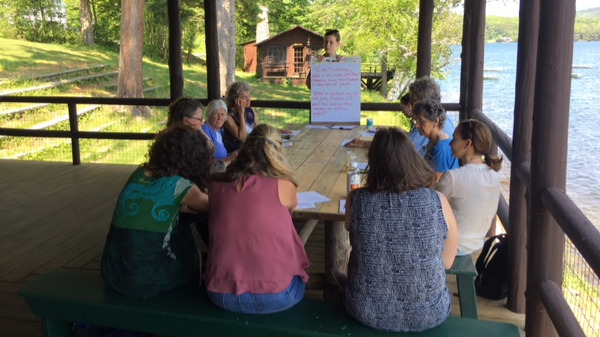 Become a member of the Alliance today!
The Alliance advocates for Vermont's young children and families. Join the effort – become a member today!
By joining the Alliance, you will be saying "count me in" to a coalition of early childhood organizations, professionals and providers, parents, and employers working collaboratively to improve public policies that impact young children and families. Members share information, data, and strategies – and the victories we can achieve together.
Details on individual ($20) and organizational ($75) memberships can be be found on our membership page. Fee waiver requests and any questions are welcomed and can be emailed to amy@vecaa.org.