The Alliance's weekly newsletter includes policy updates, legislative news, and events related to the Alliance's Legislative Agenda. Stay informed by checking the Alliance's Facebook page. To share early childhood advocacy news with the Alliance to be included in future updates, email Sarah Galbraith at sarah@vecaa.org.
Introducing Anne Latulippe, the Alliance's Summer Intern
Anne Latulippe has joined the Alliance staff as a summer intern. Anne is passionate about early childhood opportunities for Vermont's children and seeks ways to support families with young children in the community. For twelve years, Anne served as the executive director of The Children's Room in Waterbury, a play space and resource hub for families of Central Vermont. She has been a dedicated member of the Central Vermont Building Bright Futures Regional Council and currently sits on its Steering Committee. In addition, she serves as President of the Vermont Foundation of Recovery, a state-wide sober housing organization. See Anne's full bio on the Alliance website. Please join us in welcoming Anne to the team!
Annual Meeting 2019: Diversity, Equity, and Inclusion in Our Work
The Alliance's fifth Annual Membership Meeting, held on May 29th at the Zenbarn in Waterbury, brought together 80 early childhood professionals and providers, parents, business leaders, and funders from around the state. Alliance members and strategic partners reflected on the Alliance's advocacy during the 2019 Legislative session and held the annual Steering Committee elections. A panel of representatives from lead organizations shared their perspectives on the Alliance's work using the Collective Impact framework. This year's Meeting also included discussions to help our membership begin to look at diversity, equity, and inclusion in our work. We rounded out the day with delicious food and casual socializing to help deepen our working relationships.
Visit the Alliance website to see some photos and detailed highlights from the day.
If you attended the Meeting, take our online survey to provide feedback on the agenda, venue, logistics, and other parts of the day.
Engage in Advocacy with Alliance Trainings
Do you see an early childhood policy challenge in your community and want to be part of a legislative solution? Do you want to engage in the legislative processes that result in laws and budgets that affect Vermont kids and families?
The Alliance's advocacy training sessions are designed for any parent, professional, and employer interested in strengthening their advocacy techniques and communication skills in order to ensure their voice is heard on issues impacting Vermont's young children, families, and early childhood professionals.
Visit the Alliance website to learn more or contact the Alliance's Public Engagement Director Charlie Gliserman to schedule a training at charlie@vecaa.org.
STARS Changes: Information and Feedback Sessions Scheduled
The Department for Children and Families Child Development Division (CDD) is currently working with the STARS Evolution and Oversight Committees to develop proposed changes to the STep Ahead Recognition System (STARS) for all child care, preschool, and afterschool programs. Information and feedback sessions have been scheduled around the state, and a full list can be found in this PDF.
Other opportunities to submit feedback are this online survey or submitting ideas for Frequently Asked Questions. Find more information on STARS changes on this CDD webpage and blog post, including updates on Phases 1 and 2 of STARS changes, plus links to more information and a Facebook group for child care providers to discuss these changes.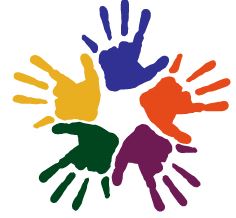 Alliance Members Working Together – Join Us!
Early childhood organizations, professionals, providers, parents, and employers are working together to improve the lives of Vermont's young children, families and the early childhood workforce. As members of the Vermont Early Childhood Advocacy Alliance, these advocates are working to advance a shared early childhood Legislative Agenda using a Collective Impact organizational framework.
The Alliance's 2019 annual membership cycle is underway – renew your membership or join as an individual, organization, or business today!
Check the Alliance website to see if you or your organization is a 2019 member.
The Vermont Early Childhood Advocacy Alliance is a statewide coalition formed in 2000 of early childhood professionals, parents, organizations, businesses, and strategic partners committed to improving public policies that impact young children between birth and age eight in the areas of health, safety, food security, economic security, and early care and education.
The Alliance crafts an annual Legislative Agenda in partnership with early childhood organizations, provides year-round advocacy support, and facilitates meaningful interactions with policymakers at key times during the decision making process.
15 State Street | Montpelier , Vermont 05602
The Vermont Early Childhood Advocacy Alliance is a program of the Vermont Community Loan Fund.