Legislative Update

–

CRF Bills Moving Very Fast, Invest in Early Childhood Priorities
The legislature is quickly working on their initial proposals for spending federal Coronavirus Relief Fund (CRF) funds. The House is expected to pass a number of CRF bills before the end of the week. They will include substantial financial supports for housing and transitional services; a large package to support emergency food and nutrition programs; $9 million in additional start-up funds for child care and afterschool programs; $3.9 million to assist Parent Child Centers; and smaller amounts for CIS, Reach Up emergency grants, and diaper distribution.
Text of two of the bills can be found here: H.965 (includes health care and most social services) and H.966 (includes housing). Other bills supporting businesses and agriculture will follow soon.
Senate committees have already started discussing these proposals, and will take up the House bills as soon as they are passed. We expect the final bills to be sent to the Governor as soon as the end of next week.
Once that action is completed, we expect the legislature to recess for at least a few weeks. Committee action on any additional CRF bills and the FY'21 budget will start sometime this summer. Stay tuned for updates, as we learn whether that work will start in July or not until August.
Special Education Rules Survey for Parents
Vermont Family Network has released a survey to collect information regarding proposed changes to the Vermont Special Education Rules. This is an opportunity for parents to share feedback on their experience with their child's Individualized Education Plan (IEP).
Data collected in the survey, which will remain open through October, will be aggregated and shared with the State Board of Education. Please take a few moments to fill out the survey or share with someone who can!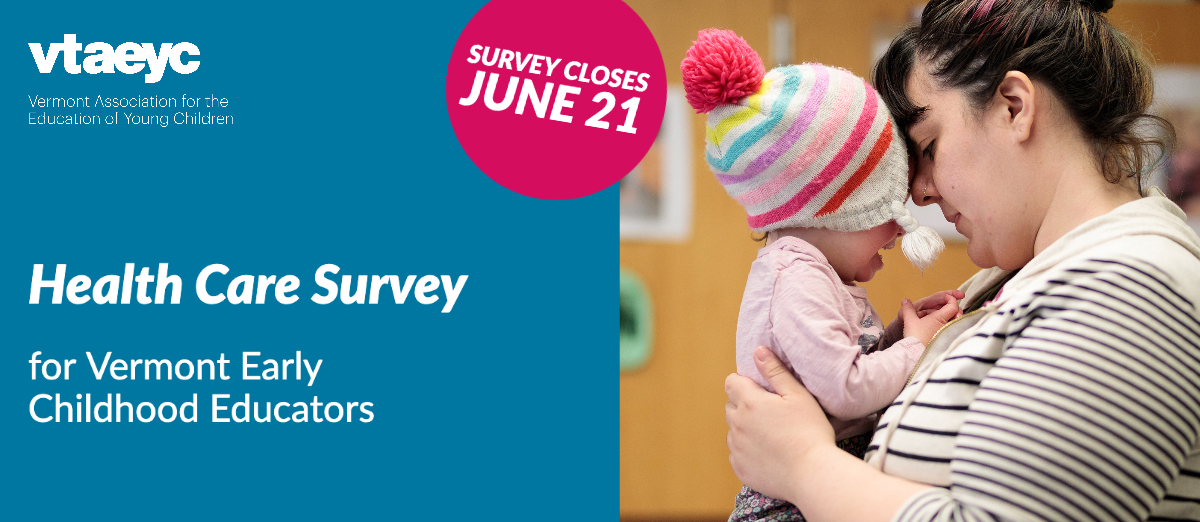 Health Care Questionnaire
Vermont's early childhood education workforce needs adequate, affordable health care coverage – and too many providers don't have it. In order to advocate effectively for better coverage, we need to get an accurate picture of the current state of coverage among early childhood educators.
The Vermont Association for the Education of Young Children has worked with community-based providers to release a survey for child care providers about health care coverage.
Please fill out this brief, five question survey by June 21, to help us collectively work for solutions that best fit our community's needs.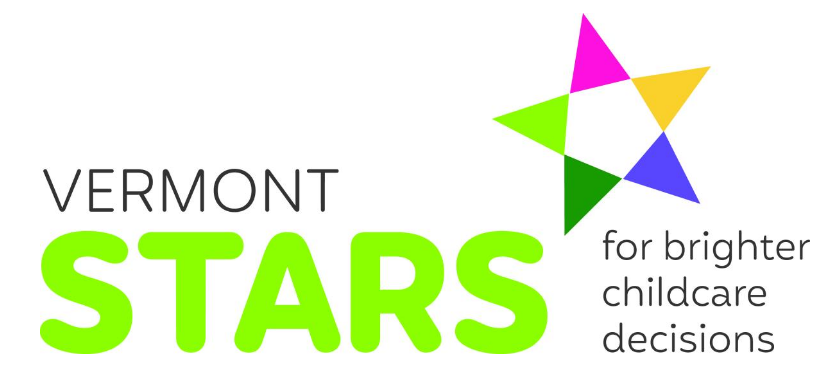 STARS Renewal Update

–

One Year Extension Provided
The Child Development Division released an update on STARS renewal procedures. The current STARS level of all participating programs has been extended for one year, effective June 1, 2020 until June 1, 2021. Programs do not need to submit STARS annual reports or applications to update their STARS status during this time.
For more information, review the CDD update or contact the STARS office at stars@mjccvt.org or 802-398-2037.