The Alliance's weekly newsletter includes policy updates, legislative news, and events related to the Alliance's Legislative Agenda. Stay informed by checking the Alliance's Facebook page. To share early childhood advocacy news with the Alliance to be included in future updates, email Sarah Galbraith at sarah@vecaa.org.
In the News
These recent news stories have highlighted issues included in the Alliance's mission and on the annual Legislative Agenda, including food security, economic security, teacher and early educator professional development, health, safety, and affordable childcare.
Food Security
Vermont Better Than Most States at Providing Summer Meals to Kids
"For food insecure families who rely on schools to provide their children with free breakfast and lunch, the summer months can be a difficult time. Luckily, Vermont does better than most at providing access to federally funded summer meals at parks, schools and campsites across the state. But advocates say plenty of children are still left out."
Universal Pre-K/Workforce Development
Study Finds Vermont's Pre-K Law is Improving Early Education Access
"74% of kindergarteners last year were enrolled in pre-K the prior year, according to the report. And about 30% of parents surveyed said they wouldn't have accessed any care if it hadn't been for the law, which gives every 3- and 4-year-old access to 10 hours of publicly funded care, either through a voucher or a public school-based program.
But the report also surfaced key tensions in Vermont's mixed-delivery system. Private providers, for example, who often pay significantly less than public providers, reported struggling to recruit and retain high-quality, licensed teachers."
Affordable Housing
Out of Reach: The High Cost of Housing
"'A single mother with a minimum-wage job should not have to work 85 hours each week to afford a home for herself and her children,' said US Senator Patrick Leahy in a press release on the annual affordable housing report Out of Reach: The High Cost of Housing."
Family and Medical Leave Insurance program
Medical Leave Essential to Paid Leave Program
"A strong, statewide paid leave insurance program that includes temporary disability insurance (TDI) will help level the playing field for small businesses and help foster a strong workforce and healthy economy. It is important for the health, vibrancy, and economic security, not just for all of us, but for future generations."
The Alliance Structure and the Collective Impact Framework: Continuous Communications
The Alliance publishes continuous communications to inform and engage individual advocates on issues and ways to get involved in early childhood advocacy, as well as to encourage organizations to collaborate and coordinate efforts. The Alliance manages several communications tools, including weekly newsletters and in-depth issue emails, issue conference calls, training webinars, and a Facebook page.
"The in-depth issue emails were useful to understand issues I don't know much about," said Faye Mack, with Hunger Free Vermont, at the Alliance's recent Annual Membership Meeting. "I save those emails and go back to them, because I really appreciate the different levels of detail and depth to understand the issues at whatever level is appropriate to us."
In addition to sharing information about issues and the legislative process, continuous communication also involves built-in feedback cycles between staff, members, partners, and advocates to ensure a healthy and learning coalition. Constant discussions lead to new ways to enhance our collaborations and build on our successes.
"The Alliance is really helpful at informing conversations about why all these things are needed without pushing one single issue," said Michelle Fay, with Voices for Vermont's Children, at the Alliance's recent Annual Membership Meeting.
Visit the Alliance website to learn more about Collective Impact.
Meet the Lead Organizations
Each issue on the Alliance's annual Legislative Agenda has an identified Lead Organization, or in some cases, organizations, where groups elect to work together. A lead organization performs several tasks, listed in full on the Alliance website, including researching and writing proposals for issues to be included on the Legislative Agenda, serving as a policy expert on the issue, and working with Alliance staff to secure testimony for committees and engaging legislators.
Stay tuned in upcoming newsletters for in-depth introductions to several Alliance Lead Organizations.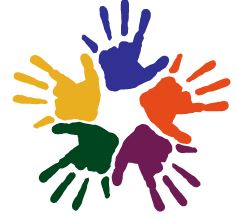 Alliance Members Working Together – Join Us!
Early childhood organizations, professionals, providers, parents, and employers are working together to improve the lives of Vermont's young children, families and the early childhood workforce. As members of the Vermont Early Childhood Advocacy Alliance, these advocates are working to advance a shared early childhood Legislative Agenda using a Collective Impact organizational framework.
The Alliance's 2019 annual membership cycle is underway – renew your membership or join as an individual, organization, or business today!
Check the Alliance website to see if you or your organization is a 2019 member.
The Vermont Early Childhood Advocacy Alliance is a statewide coalition formed in 2000 of early childhood professionals, parents, organizations, businesses, and strategic partners committed to improving public policies that impact young children between birth and age eight in the areas of health, safety, food security, economic security, and early care and education.
The Alliance crafts an annual Legislative Agenda in partnership with early childhood organizations, provides year-round advocacy support, and facilitates meaningful interactions with policymakers at key times during the decision making process.
15 State Street | Montpelier , Vermont 05602
The Vermont Early Childhood Advocacy Alliance is a program of the Vermont Community Loan Fund.