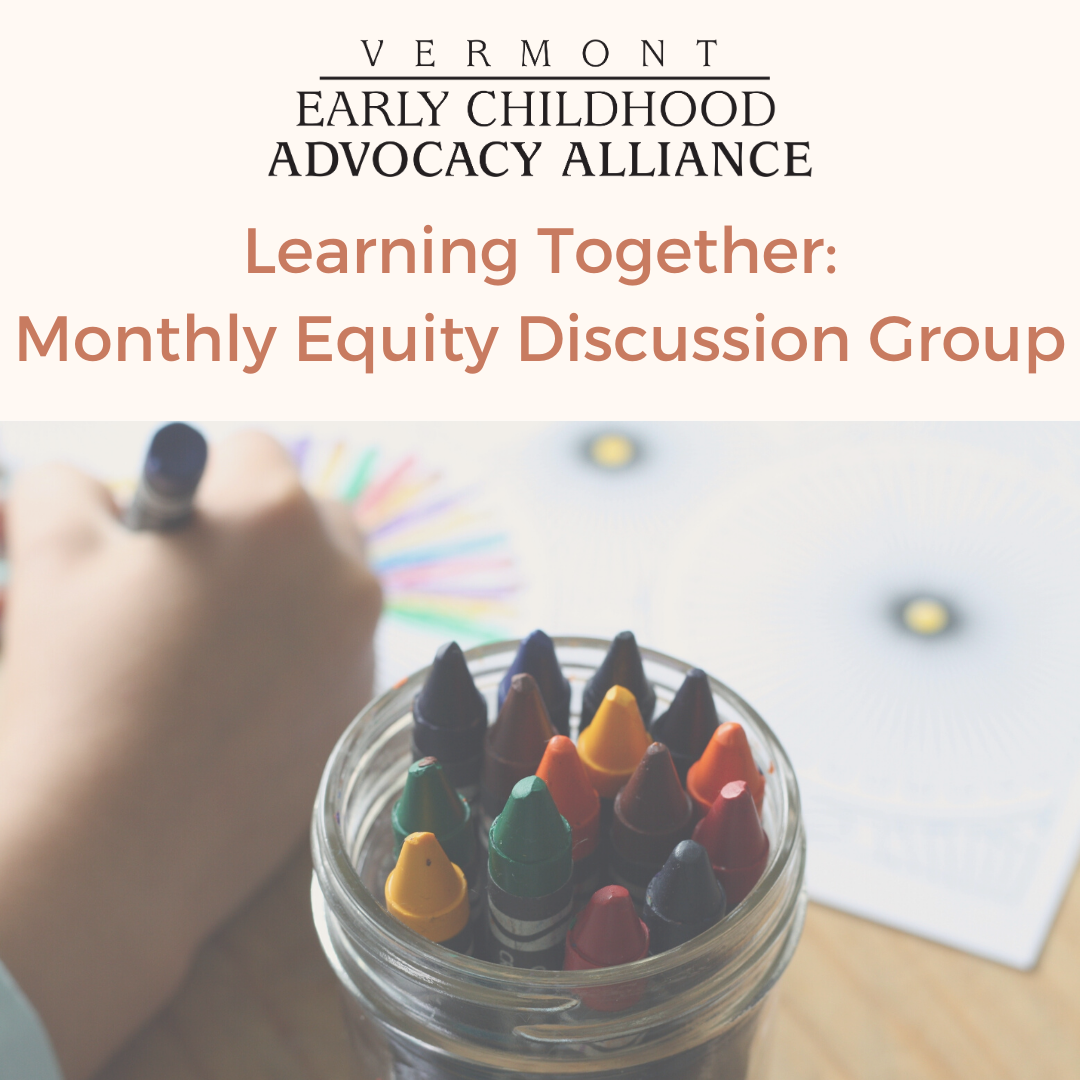 Alliance Equity Discussion Group
Are you interested in engaging in sustained learning about antiracism and diversity, equity, and inclusion? Join the Alliance's new monthly, salon-style discussion group! The first session will be held 1:00 pm-2:00 pm this Friday, July 17. Discussion materials and guided questions will be distributed before each session. Register today!
Health Guidance Update for Child Care Programs
The Vermont Department of Health has released updated health guidance for child care and school age programs. The updates were made with feedback from the Child Development Division's Child Care Advisory group that includes representation from family, home, and center based child care; school age programs; non-recurring child care; publicly operated pre-K programs; Head Start; and Parent Child Center operated child care programs from across the state.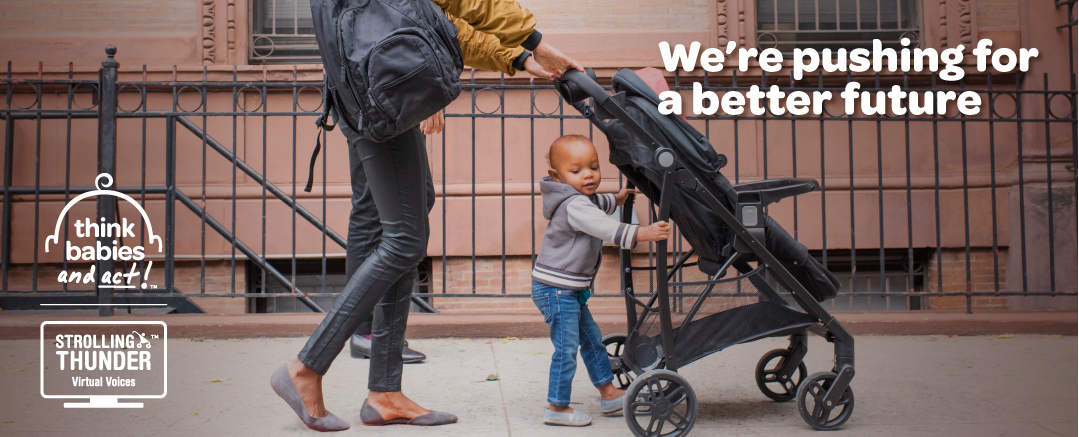 Zero to Three and Federal COVID Relief – Call for Action
Congress is considering another round of COVID relief legislation, hopefully in the next few weeks. Zero to Three and their initiative, Think Babies, have launched the Strolling Thunder Virtual Voices campaign to connect families with their members of Congress, so that families can share their pandemic impact stories and advocate for investments to support and stabilize the child care system. Learn more about Zero to Three's Think Babies initiative on their website.
Early Childhood Surveys
Several surveys have been released recently that are pertinent to the early childhood community. Please take a few moments to respond!
Northern Lights would like feedback about professional development needs. Responses will be accepted until July 29.
Building Bright Futures is seeking input about access to supports from families with children under 5. The survey will close on July 31.
Vermont Family Network is collecting information about proposed changes to the Vermont Special Education Rules. This is an opportunity for parents to share feedback on their experience with their child's Individualized Education Plan. The survey will remain open until the end of October.
The Child Development Division, along with other partners, is asking for information from child care providers about the impact of COVID-19 on their programs. Responses will be accepted until July 26.
PPP Deadline Extended to 8/8
The national Paycheck Protection Program (PPP) has over $100 billion in funding remaining. The deadline to apply has been extended to August 8. Main Street Alliance has created a resource outlining updates to the PPP, with information about eligibility and how to apply.