The Alliance's weekly newsletter includes policy updates, legislative news, and events related to the Alliance's Legislative Agenda. Stay informed by checking the Alliance's Facebook page. To share early childhood advocacy news with the Alliance to be included in future updates, email Sarah Galbraith at sarah@vecaa.org.
Strategic Partners
The Alliance works in collaboration with several Strategic Partners – agencies or departments of state government, advisory groups formed by state action, and funder entities that join the Alliance as non-dues-paying, non-voting members.
A Strategic Partnership with the Alliance is a visible recognition of shared goals, good-will, and a willingness to support early childhood through information exchanges, cooperative monitoring of issues being deliberated by legislators, and discussions about policy development.
Building Bright Futures (BBF) is one of the Alliance's Strategic Partners. BBF State and Regional Advisory Councils work to improve the quality of services for families and young children by establishing an integrated system for planning, coordinating and developing early childhood programs through evidence-based recommendations, performance-based accountability, and two-way public communication between Regional Councils and the State Advisory Council. BBF relies upon a strong network of partners in the health, education, and early care and learning fields to realize a shared vision for young children in Vermont.
BBF is also a key partner in generating data used by the entire early childhood community for many purposes, including advocacy. Their annual report, How Are Vermont's Young Children and Families?, provides an objective, data-driven assessment of the state of young child and family well-being in Vermont, as well as progress on selected indicators and outcomes for the early care, health, and education system, and recommendations on how best to improve child and family well-being.
To learn more about strategic partnerships or to become a Strategic Partner, visit the Alliance website.
BBF's Early Childhood Action Plan Summit
On Monday Building Bright Futures hosted their annual Action Plan Summit, to celebrate and evaluate this year's efforts, as well as set priorities for the coming year.
The Early Childhood Action Plan (ECAP) provides specific strategies to ensure the six goals of the 2013 Vermont's Early Childhood Framework are realized. BBF supports and monitors the implementation of the ECAP and holds us accountable to meeting the Plan's ambitious goals.
At the Summit early childhood leaders shared insights and actions taken over the past year to improve the system, policies, and practice. Highlighting the collaborative efforts of players across the early childhood community, a dozen partners demonstrated the timeline of events that resulted in early childhood education workforce investments in the FY20 state budget.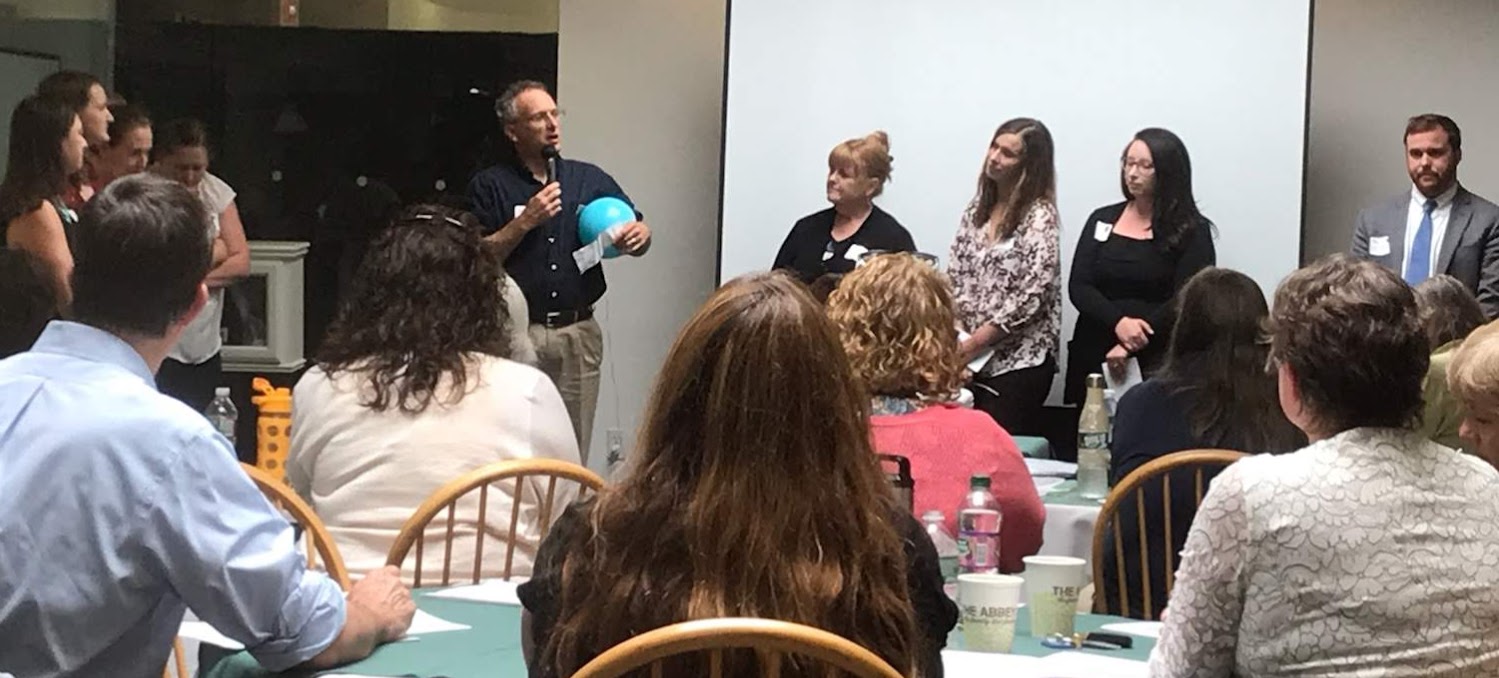 Matt Levin speaks to Alliance's role in advocating for workforce investments during the 2019 legislative session.
Look for more information about the ECAP and the Summit on the BBF website.
The Alliance Structure and the Collective Impact Framework: Shared Measurement
The Alliance cultivates shared measurement approaches that strengthen the case for investment in critical early childhood programs and services. As one of these approaches, the Alliance uses the accepted methodology of Results Based Accountability (RBA) to convey how Vermonters are "better off" because of public funding. The Alliance staff, lead organizations, and members work together to identify specific data points to "tell a compelling advocacy story," that can be used to craft talking points and testimony.
The Alliance supports organizations that source data, such as Building Bright Futures' Vermont Insights website and Voices for Vermont's Children's "KIDS COUNT" Data Book. These and other shared data platforms inform and connect Alliance members and their messages to legislators, helping to convey data driven, high quality, and consistent information that illustrate complex problems affecting multiple stakeholders.
Sharing a common agenda with supporting data encourages collaboration and coordination. Michelle Fay, Executive Director of Voices for Vermont's Children, recently noted, "The Alliance is really helpful at informing conversations about why all these things are needed without pushing one single issue."
Visit the Alliance website to learn more about the Alliance's work within a Collective Impact framework.
Meet the Lead Organizations
Each issue on the Alliance's Legislative Agenda has an identified Lead Organization, or in some cases organizations, where groups elect to work together. Legislators want to know the origin of any proposal and want to be able to talk to the in-the-field, on-the-ground entity that knows the most about the issue. The Lead Organization serves in this role.
Last week's newsletter highlighted two of our Lead Organizations. This week we introduce two more.
Vermont Association for the Education of Young Children
The Vermont Association for the Education of Young Children (VtAEYC) employs a three pronged approach to meet its goal to enhance the quality of early childhood programs and professional practices, and advocate for young children (birth through 8 years) and their families to realize the promise of every Vermont child. These include mentoring services to assist programs, professional development opportunities for those in the field, and advocacy collaboration. VtAEYC is the state affiliate of the National Association for the Education of Young Children, the nation's largest membership organization of early childhood professionals.
VtAEYC was a Lead Organization for two key efforts in the 2019 Legislative Agenda. VtAEYC championed Workforce Development to address Vermont's serious shortage of qualified early childhood licensed teachers and assistants by supporting scholarships for early educators to attain necessary degrees and credentials, and the establishment of a student loan repayment program for early educators in order to retain current teachers and attract new educators to the field. In addition, VtAEYC joined three other lead organizations in efforts to increase funding for Child Care Financial Assistance Program (CCFAP)
To learn more about this organization visit the VtAEYC website.
Vermont FEED
Vermont FEED's vision is to engage every student and community in a local food and farm culture that nurtures child health, cultivates viable farms, and builds vibrant communities. They do this by helping to grow robust farm to school programs, acting as a catalyst for rebuilding healthy food systems, and cultivating links between classrooms, cafeterias, communities, and local farms. Founded in 2000, VT FEED is currently managed by Northeast Organic Farming Association of Vermont (NOFA-VT) and Shelburne Farms.
Vermont FEED was one of four Lead Organizations working on the Farm to School and Early Childhood issue on the Alliance's 2019 Legislative Agenda. This Lead Organization worked to influence policy to ensure as many children as possible receive the benefits of the farm to school program – access to healthy foods, food and nutrition education, and community connections. We know the program is popular, as 91% of early childhood providers polled several years ago indicated they were interested in implementing Farm to Early Childhood programming. To learn more about the program visit the Vermont FEED website
Explore the 2019 Year-end Summary for the outcomes on the issues included in the Alliance's 2019 Legislative Agenda.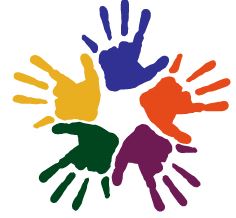 Alliance Members Working Together – Join Us!
Early childhood organizations, professionals, providers, parents, and employers are working together to improve the lives of Vermont's young children, families and the early childhood workforce. As members of the Vermont Early Childhood Advocacy Alliance, these advocates are working to advance a shared early childhood Legislative Agenda using a Collective Impact organizational framework.
The Alliance's 2019 annual membership cycle is underway – renew your membership or join as an individual, organization, or business today!
Check the Alliance website to see if you or your organization is a 2019 member.
The Vermont Early Childhood Advocacy Alliance is a statewide coalition formed in 2000 of early childhood professionals, parents, organizations, businesses, and strategic partners committed to improving public policies that impact young children between birth and age eight in the areas of health, safety, food security, economic security, and early care and education.
The Alliance crafts an annual Legislative Agenda in partnership with early childhood organizations, provides year-round advocacy support, and facilitates meaningful interactions with policymakers at key times during the decision making process.
15 State Street | Montpelier , Vermont 05602
The Vermont Early Childhood Advocacy Alliance is a program of the Vermont Community Loan Fund.