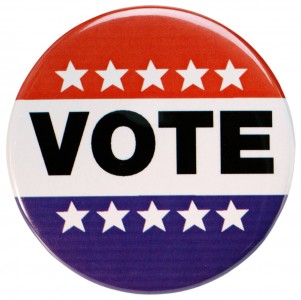 Voting in Vermont's Primary Election
Vermont's Primary Election is coming up on Tuesday, August 11. The impacts of the pandemic have made it very clear how important it is to have elected officials in office who understand the needs of the early childhood community. We encourage you to engage with candidates and vote safely, and the Alliance and our partners are pleased to share resources to help!
Voting looks a little different this year. The Alliance, with other partners, created a graphic Voter Guide to walk folks through voting by mail and getting your ballot mailed in safely. Our friends at VPIRG produced a helpful step-by-step video that shows how to return your mail-in ballot.
Make the early childhood voice louder by sharing this information on social media. By working together and getting out the vote safely, we can make sure early childhood issues stay a priority in the State House!
Direct engagement with candidates is harder this year than usual. We now connect by text, email, and video, rather than seeing candidates at events or at our door. But reaching out to them is critical – it gives you the opportunity to educate future legislators on your priority issues and make sure those issues are front and center in the election. To learn more about connecting with candidates and being an informed voter, view the recording of the Alliance and Let's Grow Kids' webinar, Vote Smart!, and then dig deeper by visiting the Let's Grow Kids voting page.
Virtual Candidate Forum Tips from the Alliance
Is your organization considering hosting a virtual candidate forum or legislative event this election cycle? The Alliance has compiled a resource with tips and best practices for hosting a virtual forum. If you have questions, feel free to get in touch with Charlie Gliserman, Alliance Public Engagement Director, at charlie@vecaa.org.
Meet the Lead Organizations

Each issue on the Alliance's annual Legislative Agenda has one or more identified Lead Organizations. A lead organization performs several tasks, including researching and writing proposals for issues to be included on the Legislative Agenda, serving as a policy expert on the issue, and working with Alliance staff to secure testimony for committees and engaging legislators.
Main Street Alliance of Vermont
Main Street Alliance of Vermont (MSA-VT) is the Vermont chapter of the national Main Street Alliance and was founded in July 2014. MSA-VT seeks to elevate the voices of small business owners on important public policy issues in Vermont.
With a statewide network of more than 700 small, locally-owned businesses, MSA-VT is working to make Vermont the best place to own and work for small businesses by creating conditions where small businesses, their employees, and local communities can thrive. The small business voice is a critical voice in key policy debates ranging from workplace policy standards to paid sick days to investment in childcare and equitable access to capital.
Over the last four years, MSA-VT, in collaboration with Voices for Vermont's Children, led advocacy for Family and Medical Leave Insurance, an issue on the Alliance's 2020 Legislative Agenda. The Alliance and the lead organizations support the creation of a statewide family and medical leave insurance program that will level the playing field for small businesses and ensure working Vermonters and families can thrive.
To learn more about MSA-VT and their campaigns, visit their website.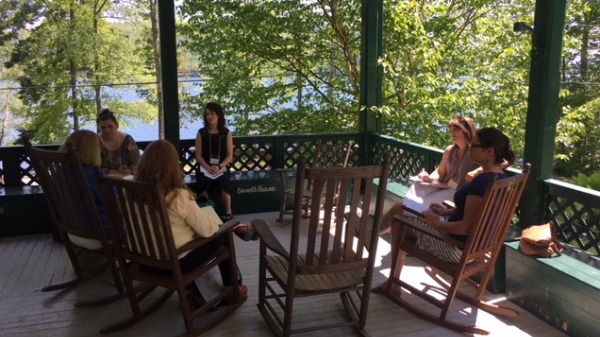 Schedule an Advocacy Training
Do you see an early childhood policy challenge in your community and want to be part of a legislative solution? Do you want to engage in the legislative processes that result in policies and budgets that benefit Vermont children and families?
The Vermont Early Childhood Advocacy Alliance offers advocacy trainings to groups around the state to explore early childhood policy issues and solutions and to support effective interactions with policymakers in future legislative sessions. Training topics include:
Legislative Issue Updates
Virtual Advocacy
Review Legislative Processes
Discuss Early Childhood Issues
Strengthen Advocacy Skills
Craft a Compelling Story
And much more!
Trainings are available to any group and can be tailored to the interests of the audience and time available – and can be incorporated into existing conferences, meetings, and other events. Professional development credit from Northern Lights at CCV is available.
To discuss ideas or schedule a training, contact Charlie Gliserman, Alliance Public Engagement Director, at charlie@vecaa.org.