The Alliance's weekly newsletter includes policy updates, legislative news, and events related to the Alliance's Legislative Agenda. Stay informed by checking the Alliance's Facebook page. To share early childhood advocacy news with the Alliance to be included in future updates, email Sarah Galbraith at sarah@vecaa.org.
Progress on Lead Testing – Website Posts Results
The first results of a statewide effort to test drinking water for lead at schools and child care facilities are detailed on a new website created by the Department of Environmental Conservation. About 300 childcare locations and five schools have had their facilities tested, so far. As testing proceeds for more child care providers this summer and the rest of the schools beginning this fall, test results and corrective actions will be posted on the website.
"We've organized the website to be very user-friendly for families and interested community members, searchable by individual school, child care and town, and we are working with the Health Department to guide remediation when needed," said Secretary of Natural Resources Julie Moore in a press release. "Many of the fixes are relatively easy and low cost – and they are effective at reducing lead levels."
The testing project is led by the Health Department in collaboration with the Department for Children and Families/Child Development Division, the Agency of Education, and the Agency of Natural Resources/ Department of Environmental Conservation. The issue was monitored by Alliance staff during the 2019 Legislative session.
Legislative Agenda Application Process – Q and A Calls
Do you have questions about the Alliance's Legislative Agenda or agenda-setting process? Alliance Public Engagement Director Charlie Gliserman will be holding a series of phone calls to answer questions about the Agenda and the application process, including about the new question on the application on the topic of diversity, equity, and inclusion.
Upcoming calls will be held:
Wednesday, August 21, 8:00 am – 9:00 am
Monday, August 26, 12:00 pm – 1:00 pm
Thursday, September 5, 5:00 pm – 6:00 pm
Monday, September 9, 2:00 pm – 3:00 pm
The call-in number is (515) 604-9094 and the passcode is 644 913 179.
In addition to these call times, applicants are welcome to bring questions at any time to Charlie at charlie@vecaa.org or Executive Director Matt Levin at matt@vecaa.org.
Meet the Leads
Vermont Farm to School Network
The Vermont Farm to School Network is a statewide network engaging students and school communities in a local food and farm culture that nurtures children's health, cultivates viable farms, and builds vibrant communities. The Network provides leadership, coordination, and advocacy to advance new and existing farm to school efforts in Vermont classrooms, cafeterias, and communities. The Network is comprised of farm to school advocates, practitioners, and educators across the state. Their goal is for 75 percent of Vermont schools to lead the cultural shift to a values-based food system that engages 75 percent of the state's students, and purchase at least 50 percent from a socially just and environmentally and financially sustainable regional food system.
The Network was one of four Alliance lead organizations working on expanding programming for Farm to School and Early Childhood, one of nine issues on the Alliance's 2019 Legislative Agenda. The other lead organizations working on this issue were Vermont FEED, Hunger Free Vermont, and the Building Bright Futures Wellness Committee (see below). Vermont Farm to School is a nationally recognized initiative that supports Vermont's economy, communities, and the healthy development and learning of Vermont's children. The program has been shown to influence eating habits, create healthy lifestyles, support experiential learning opportunities, improve healthy food access, support teachers' knowledge of nutrition, and address childhood obesity. While the Governor's Recommended FY20 budget proposed cutting $50,000 from the FY19 base spending level for the Farm to School and Early Childhood program, the FY20 budget that was ultimately approved by the Legislature used one-time money to return the funding, and included a new $75,000 appropriation to support school nutrition programs.
Building Bright Futures Wellness Committee
To facilitate optimal health, development, and well-being of all Vermont's children, the Building Bright Futures (BBF) Early Childhood Wellness Committee works to ensure a coordinated and comprehensive system of quality improvement opportunities. The Wellness Committee is one of several committees formed as part of the Early Childhood Action Plan (ECAP), and in particular the Committee is responsible for Result 1 from the Plan: All children have a healthy start. The strategies being used to work towards this result include ensuring all children have access to adequate nutrition and prenatal and child health services, establishing a system that connects children with resources to promote optimal growth and development, promoting home visits, and supporting primary care givers.
Visit the link above to learn more about committee chairs and members and to get links to the ECAP, upcoming meetings, and meeting minutes.
The BBF Wellness Committee was a lead organization, along with the Vermont Farm to School Network, Vermont FEED, and Hunger Free Vermont, working on expanding Farm to School and Early Childhood programming, an issue on the Alliance's 2019 Legislative Agenda. These advocates were successful in returning level funding for the program after cuts had been proposed, and for securing additional funding for program expansions in the 2019 legislative session. Expanding this program to reach more early childhood students and providers has been a continuing goal, since ninety-one percent of early childhood providers indicated they are interested in providing Farm to School programming.
In her 2018 testimony at the State House, Kathy Alexander, the Addison Northeast Supervisory Union School Nutrition Director, said, "It was not until I was awarded one of the first Farm to School grants in the state that I understood the real value of including local food in my planning."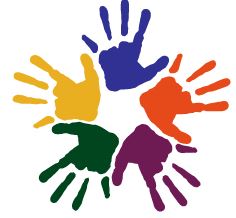 Alliance Members Working Together – Join Us!
Early childhood organizations, professionals, providers, parents, and employers are working together to improve the lives of Vermont's young children, families and the early childhood workforce. As members of the Vermont Early Childhood Advocacy Alliance, these advocates are working to advance a shared early childhood Legislative Agenda using a Collective Impact organizational framework.
The Alliance's 2019 annual membership cycle is underway – renew your membership or join as an individual, organization, or business today!
Check the Alliance website to see if you or your organization is a 2019 member.
The Vermont Early Childhood Advocacy Alliance is a statewide coalition formed in 2000 of early childhood professionals, parents, organizations, businesses, and strategic partners committed to improving public policies that impact young children between birth and age eight in the areas of health, safety, food security, economic security, and early care and education.
The Alliance crafts an annual Legislative Agenda in partnership with early childhood organizations, provides year-round advocacy support, and facilitates meaningful interactions with policymakers at key times during the decision making process.
15 State Street | Montpelier , Vermont 05602
The Vermont Early Childhood Advocacy Alliance is a program of the Vermont Community Loan Fund.