The Alliance's weekly newsletter includes policy updates, legislative news, and events related to the Alliance's Legislative Agenda. Stay informed by checking the Alliance's Facebook page. To share early childhood advocacy news with the Alliance to be included in future updates, email Sarah Galbraith at sarah@vecaa.org.
3SquaresVT Statewide Outreach and Policy Conference
Hunger Free Vermont
Thursday, October 10, 9:30 am to 3:30 pm, Vermont Law School, South Royalton
This conference will offer an opportunity to gain a deeper knowledge of 3SquaresVT eligibility, deductions, benefits and the application process, learn about recent and upcoming policy changes, enhance outreach skills, network with colleagues from your region, and participate in focused discussions with seasoned advocates. Stay tuned for the full agenda coming soon. To learn more and register, visit the event webpage.
47th Annual Early Childhood Conference and Retreat
Vermont Association for the Education of Young Children, Vermont Head Start Association, Bennington County Child Care Association, Windham Early Childhood Educators Co-Op
October 24 – 26, Mount Snow Grand Summit Resort and Conference Center
This conference promotes best practices for early childhood education and care professionals by offering ample networking opportunities and more than 60 workshops that focus on families and children ages birth to grade three. Visit the event webpage for more details, a conference brochure, and registration.
The Alliance and Let's Grow Kids will be offering a workshop on advocacy during this conference on Friday morning. Hope to see some of you there!
Vermont Afterschool Conference
Vermont Afterschool Inc.
Friday, November 1, 7:00 am – 4:00 pm, Stoweflake Resort
This annual event brings together hundreds of expanded learning programs, partners, advocates, and educators from around the state for a full day of learning, networking, and celebration. Visit the event webpage for more details, an agenda, and registration.
2019 Policy and Advocacy Conference
Voices for Vermont's Children
Wednesday, November 6, Capitol Plaza, Montpelier
The event will feature leading voices in the fields of economic security, child protection, health, and education. Stay tuned for more details on the Voices website.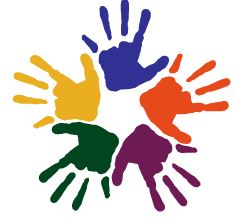 Alliance Members Working Together – Join Us!
Early childhood organizations, professionals, providers, parents, and employers are working together to improve the lives of Vermont's young children, families and the early childhood workforce. As members of the Vermont Early Childhood Advocacy Alliance, these advocates are working to advance a shared early childhood Legislative Agenda using a Collective Impact organizational framework.
The Alliance's 2019 annual membership cycle is underway – renew your membership or join as an individual, organization, or business today!
Check the Alliance website to see if you or your organization is a 2019 member.
The Vermont Early Childhood Advocacy Alliance is a statewide coalition formed in 2000 of early childhood professionals, parents, organizations, businesses, and strategic partners committed to improving public policies that impact young children between birth and age eight in the areas of health, safety, food security, economic security, and early care and education.
The Alliance crafts an annual Legislative Agenda in partnership with early childhood organizations, provides year-round advocacy support, and facilitates meaningful interactions with policymakers at key times during the decision making process.
15 State Street | Montpelier , Vermont 05602
The Vermont Early Childhood Advocacy Alliance is a program of the Vermont Community Loan Fund.