The Alliance's 2020 Annual Membership Meeting: Rebuilding Stronger
The Alliance's sixth Annual Membership Meeting, held on September 16 via Zoom, brought together early childhood professionals and providers, parents, and employers from around the state. To begin the Meeting, Faye Mack, Chair of the Alliance's Steering Committee, offered welcoming remarks. Next, workshops were held, including an introduction to the Alliance and a recap on how the issues from the Alliance's Legislative Agenda have fared in the 2020 session so far.
Matt Levin, Alliance Executive Director, kicked off the business meeting with introductions of Steering Committee members and staff. Members then approved the Minutes from the 2019 Annual Membership Meeting and conducted Steering Committee elections. The new Committee roster can be found on the Alliance website. Thanks to all the out-going, re-elected, and new Committee members!
Next, Ann Dillenbeck, Alliance Steering Committee member, introduced Representative Jessica Brumsted, who provided thoughtful remarks about her work with the Alliance.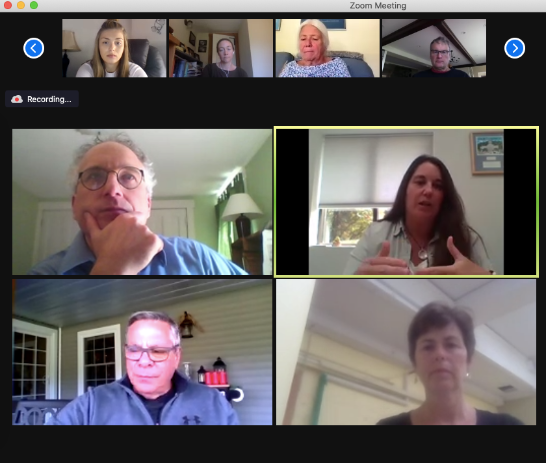 We then transitioned to a panel discussion to reflect on the impact of COVID 19 on the early childhood community and how, together, we can build better systems during the pandemic recovery that improve the long-term well-being of the early childhood community. Panel participants included Holly Morehouse from Vermont Afterschool, Floyd Nease from the VT Parent Child Center Network, and Sonja Raymond from the VT Association for the Education of Young Children. Small group discussions followed.
Amanda Herzberger, Chair of the Junior League of Champlain Valley Diaper Bank, an Alliance member, closed the Meeting with a few final remarks and thanked participants for their commitment to Vermont's young children and families.
Thank you to all who joined us! Reminder – please take 2-3 minutes to fill out our feedback survey by Friday, September 25.