The Alliance's weekly newsletter includes policy updates, legislative news, and events related to the Alliance's Legislative Agenda. Stay informed by checking the Alliance's Facebook page. To share early childhood advocacy news with the Alliance to be included in future updates, email Sarah Galbraith at sarah@vecaa.org.
Help Protect Food Access for Over 13,000 Vermonters – Submit a Public Comment by September 23
On July 23, the Trump Administration announced a proposal to effectively eliminate a widely used state option that has existed within the SNAP program (called 3SquaresVT here in Vermont) for over 20 years.
This option, called 'broad-based categorical eligibility,' allows Vermont, along with 42 other states, to expand access to 3SquaresVT for low-income Vermonters. If enacted, this rule could cut 3.1 million Americans and over 13,000 Vermonters off from crucial benefits that allow them to put enough food on the table for themselves and their families.
For more information or to submit a public comment opposing this change, visit the Hunger Free Vermont website.
Alliance's 2020 Legislative Agenda-Setting Process
The Alliance's annual Legislative Agenda is crafted in partnership with early childhood organizations that are advancing policy solutions through the legislative process. The Legislative Agenda setting process is open, and the Alliance Steering Committee invites proposals by organizations for consideration.
Applicants are invited to submit proposals to Matt Levin, Alliance Executive Director, at matt@vecaa.org by Friday, September 27 at 12:00 pm. Visit the Alliance website for details on the process timeline and application scoring system, plus helpful links and downloadable application materials.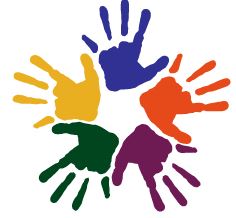 Alliance Members Working Together – Join Us!
Early childhood organizations, professionals, providers, parents, and employers are working together to improve the lives of Vermont's young children, families and the early childhood workforce. As members of the Vermont Early Childhood Advocacy Alliance, these advocates are working to advance a shared early childhood Legislative Agenda using a Collective Impact organizational framework.
The Alliance's 2019 annual membership cycle is underway – renew your membership or join as an individual, organization, or business today!
Check the Alliance website to see if you or your organization is a 2019 member.
The Vermont Early Childhood Advocacy Alliance is a statewide coalition formed in 2000 of early childhood professionals, parents, organizations, businesses, and strategic partners committed to improving public policies that impact young children between birth and age eight in the areas of health, safety, food security, economic security, and early care and education.
The Alliance crafts an annual Legislative Agenda in partnership with early childhood organizations, provides year-round advocacy support, and facilitates meaningful interactions with policymakers at key times during the decision making process.
15 State Street | Montpelier , Vermont 05602
The Vermont Early Childhood Advocacy Alliance is a program of the Vermont Community Loan Fund.