The Alliance's weekly newsletter includes policy updates, legislative news, and events related to the Alliance's Legislative Agenda. Stay informed by checking the Alliance's Facebook page. To share early childhood advocacy news with the Alliance to be included in future updates, email Sarah Galbraith at sarah@vecaa.org.
The Alliance's 2019 Annual Membership Meeting: Diversity, Equity, and Inclusion in Our Work
The Alliance's fifth Annual Membership Meeting, held on May 29th at the Zenbarn in Waterbury, brought together 80 early childhood professionals and providers, parents, business leaders, and funders from around the state.
Alliance members and strategic partners reflected on the Alliance's advocacy during the 2019 Legislative session and held the annual Steering Committee elections. A panel of representatives from lead organizations shared their perspectives on the Alliance's work using the Collective Impact framework. This year's Meeting also included discussions to help our membership begin to look at diversity, equity, and inclusion in our work. We rounded out the day with delicious food and casual socializing to help deepen our working relationships. See some photos and detailed highlights from the day, below.
To provide feedback on the Meeting, including the agenda, venue, content, and more, please fill out our online survey.
Matt Levin, Alliance Executive Director, kicked off the Meeting with introductions of Steering Committee members and staff, and Kim Keiser joined to offer a touching tribute to Kelly Ault as she ended her 12-year tenure with the Alliance. Kelly was presented with a bouquet and gifts, and participants were asked to share their remembrances, thanks, and best wishes with her throughout the day. Charlie Gliserman, who is replacing Kelly as the Public Engagement Director, was introduced.
Sarah Kenney, with Let's Grow Kids and a member of the Alliance Steering Committee, introduced Representative Theresa Wood, who served as a strong champion for early childhood in the Legislature this year. Her comments reflected, in particular, on her work to support the child care bill after learning "how big an issue this is in Vermont – not only for young families, but employers, schools, child care workers." She led the effort that secured 70 co-sponsors on H. 531 from all parties. She said, "This was only possible because of your years of work to bring this issue to the forefront."
The business portion of the Meeting included electing Steering Committee members and approving the minutes from the 2018 Annual Membership Meeting. See the updated roster and download the Meeting minutes from the Alliance website.
This was followed by a panel discussion during which representatives from Lead Organizations were invited to reflect together with the audience on the effectiveness of our work as a coalition within a Collective Impact framework.
The final hour of the Meeting focused on how to bring the diversity, equity, and inclusion lenses into our work more effectively. Dr. Maria Mercedes Avila, an adjunct professor at the University of Vermont and a leader on anti-racism, joined us to share her thoughts on diversity, equity, and inclusion in early childhood. (See a video of her talk on the Alliance's Facebook page.)
Following Dr. Avila's inspiring comments, Meeting participants formed small groups to answer a series of questions that focused on ways to make the Alliance's Legislative Agenda-setting process more equitable and inclusive.
Steering Committee Chair Faye Mack closed the Meeting with a few final remarks, and participants were invited to join a networking and social hour. While enjoying food and beverages prepared by Zenbarn, participants chatted about their work, made new connections, and strengthened existing relationships with each other. It was an inspiring and energizing end to the day.
The Alliance staff and Steering Committee's Equity Subcommittee will review notes from the small group discussions to continue our deepening work on diversity, equity, and inclusion. We look forward to working on these and other issues with our members over the summer and fall as we begin preparations for the 2020 Legislative session.
To provide feedback on the Meeting, including the agenda, venue, content, and more, please fill out our online survey.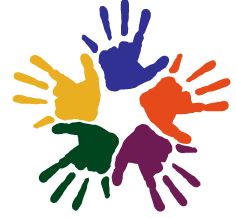 Alliance Members Working Together – Join Us!
Early childhood organizations, professionals, providers, parents, and employers are working together to improve the lives of Vermont's young children, families and the early childhood workforce. As members of the Vermont Early Childhood Advocacy Alliance, these advocates are working to advance a shared early childhood Legislative Agenda using a Collective Impact organizational framework.
The Alliance's 2019 annual membership cycle is underway – renew your membership or join as an individual, organization, or business today!
Check the Alliance website to see if you or your organization is a 2019 member.
The Vermont Early Childhood Advocacy Alliance is a statewide coalition formed in 2000 of early childhood professionals, parents, organizations, businesses, and strategic partners committed to improving public policies that impact young children between birth and age eight in the areas of health, safety, food security, economic security, and early care and education.
The Alliance crafts an annual Legislative Agenda in partnership with early childhood organizations, provides year-round advocacy support, and facilitates meaningful interactions with policymakers at key times during the decision making process.
15 State Street | Montpelier , Vermont 05602
The Vermont Early Childhood Advocacy Alliance is a program of the Vermont Community Loan Fund.