The Alliance's weekly newsletter includes policy updates, legislative news, and events related to the Alliance's Legislative Agenda. Stay informed by checking the Alliance's Facebook page. To share early childhood advocacy news with the Alliance to be included in future updates, email Sarah Galbraith at sarah@vecaa.org.
Advancing Diversity, Equity, and Inclusion in Early Childhood
The fifth annual Alliance Membership Meeting will take place on Wednesday, May 29 beginning at 1:30 pm in Waterbury, and will focus on diversity, equity, and inclusion in early childhood advocacy. Attendees will explore ways to strengthen the Alliance's legislative issue advocacy processes and their personal journeys through this lens. To educate and inspire us, Dr. Maria Mercedes Avila will share her perspectives during the meeting.
Dr. Avila is an Assistant Professor of Pediatrics and an Adjunct Assistant Professor of Nursing at the University of Vermont. She directs several federal and state projects in the areas of behavioral health disparities, workforce diversity, developmental disabilities, and training and consultation in cultural and linguistic competence. Since 2011, she has been invited to lead 58 national presentations and more than 100 regional sessions on topics related to behavioral health disparities, social justice in health care, disability rights, culturally responsive care and practice, and cultural and linguistic competence in advocacy and leadership. Through her local, state, and national work, she has been recognized with 11 teaching, service, and research awards.
"We are fortunate to have a recognized leader in the field of anti-racism right here in Vermont," says Michelle Fay, Executive Director of Voices for Vermont's Children and Alliance Steering Committee member. "Her expertise in cultural and linguistic competence in advocacy and leadership is especially relevant to the Alliance's effort to incorporate equity measures into our annual agenda-setting process."
Register for the Annual Meeting Today!
Don't miss this opportunity to learn from a Vermont leader on diversity, equity, and inclusion and to apply this lens to our work together. If you are not already registered, visit the Alliance website for more information and to register online.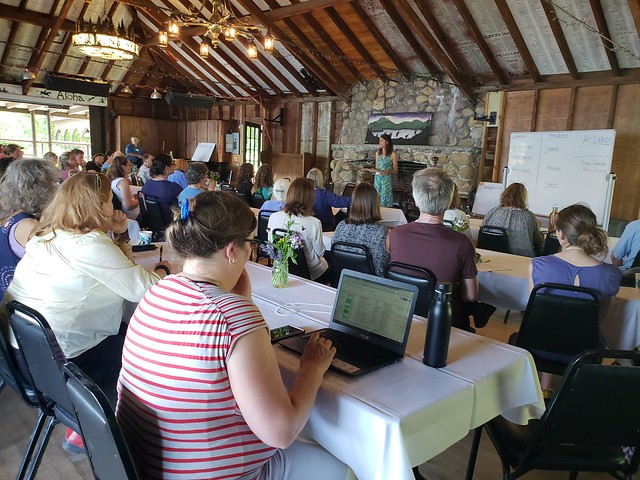 Visit the Alliance website for a recap on the Alliance 2018 Annual Membership Meeting, including photos, a written summary, the agenda, and meeting materials.
Steering Committee Elections at the Annual Meeting
Elections for positions on the Alliance's Steering Committee take place annually at the Annual Membership Meeting. The 21–member Steering Committee guides and oversees the workings of the coalition. The Committee determines the overarching advocacy goals and priorities, largely through the development of an annual Legislative Agenda. The Steering Committee also ensures strong communication to Alliance members and strategic partners and the coordination of effective engagement with legislators.
The Steering Committee meets about five times a year, with the busiest time being in the fall. Terms are for two years, with most seats being assigned to specific issue areas outlined in the Alliance Mission Statement.
Individuals or organizations interested in serving on the Steering Committee should contact Matt Levin, Alliance Executive Director, at matt@vecaa.org.
Alliance Members Working Together – Join Us!
Early childhood organizations, professionals, providers, parents, and employers are working together to improve the lives of Vermont's young children, families and the early childhood workforce. As members of the Vermont Early Childhood Advocacy Alliance, these advocates are working to advance a shared early childhood Legislative Agenda using a Collective Impact organizational framework.
The Alliance's 2019 annual membership cycle is underway – renew your membership or join as an individual, organization, or business today!
Check the Alliance website to see if you or your organization is a 2019 member.
The Vermont Early Childhood Advocacy Alliance is a statewide coalition formed in 2000 of early childhood professionals, parents, organizations, businesses, and strategic partners committed to improving public policies that impact young children between birth and age eight in the areas of health, safety, food security, economic security, and early care and education.
The Alliance crafts an annual Legislative Agenda in partnership with early childhood organizations, provides year-round advocacy support, and facilitates meaningful interactions with policymakers at key times during the decision making process.
15 State Street | Montpelier , Vermont 05602
The Vermont Early Childhood Advocacy Alliance is a program of the Vermont Community Loan Fund.